Welcome back!
In so many ways, this is the best time of the year in public schools, full of promise and great expectations. Students are excited, and a little nervous, about all the things they will learn and do this year. We all play roles — teachers and school-related professionals in classrooms, transportation, food service, maintenance, security, administrative support and health care — in helping them succeed.
NYSUT officers visited members around the state at local back-to-school events and meetings. We also rolled out Next Generation NYSUT, an initiative focused on engaging new members, providing the professional support they need and communicating union value from their first day on the job. if you are one of our newer members of NYSUT, visit NextGenNYSUT.org to learn more about our union.
(Above, NYSUT's President Pallotta and Secretary-Treasurer Abraham at a first-day meeting for Webutuck TA.)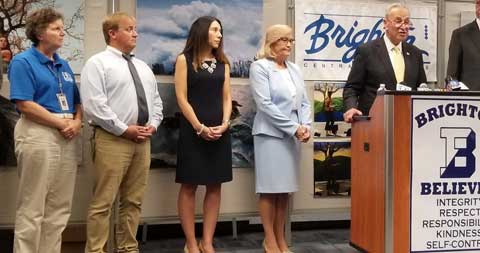 Schumer calls for action on teacher shortage and student debt crisis
With the state's teacher shortage approaching crisis level, U.S. Sen.
Charles Schumer joined with educators and union leaders in Rochester and Syracuse areas this week to urge expansion of student loan debt relief and more funding for teacher recruitment and retention programs.
(Above: Schumer is joined by EVP DiBrango and Rochester-area educators.)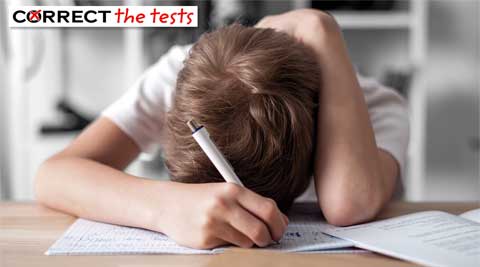 NYSUT urges stakeholders to focus on serving students
As the new school year begins, NYSUT and its local affiliates continue their fight for state and local policies that ensure all New York students have access to a high-quality education. We focus on proper funding for schools and the need to fix the broken testing system.
More news
Check us out on Facebook and Twitter.