Editor's note: NYSUT offices will be operating from remote locations for the next few weeks. You can reach us on email and, as always, at 800-342-9810. Get up-to-date COVID-19 news and resources at nysut.org/coronavirus.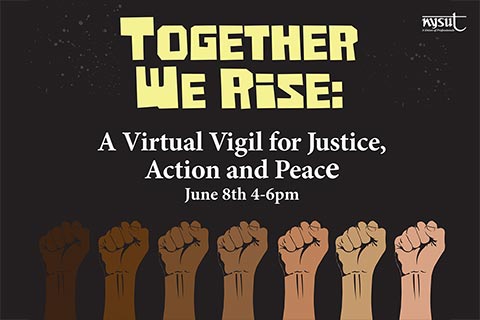 Bringing communities together for justice
Join us for a virtual vigil from 4-6 p.m. Monday, June 8, to call for an end to racial and economic inequities and honor the life of George Floyd and other lives senselessly ended. We are bringing communities across the state together to grieve, declare Black Lives Matter and offer national, state and locally driven actions to make a difference. The event will feature state and national union leaders and NYSUT members. In between speakers, we will have performances by students and members. RSVP here.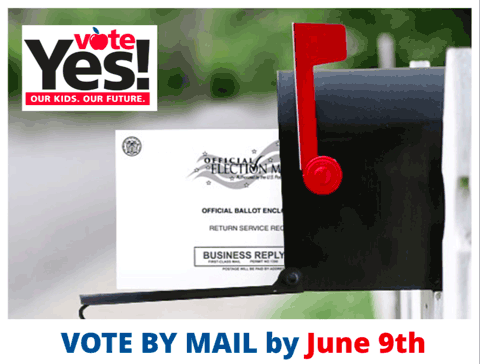 Find your ballot, find a pen, vote YES!
School boards have struggled to mount mail-in budget votes and board elections. Lack of or late ballots; ambiguity in eligibility and scheduling; no revote options all have complicated this year's unusual school votes. If you received your ballot, VOTE now! If you didn't get a ballot, call your district.
According to the SED's compilations of Property Tax Report Cards, school districts on average are proposing budgets for 2020-21 that contain a spending increase of 1.68 percent, this year — down from 2.57 percent last year. A total of 15 districts will seek to exceed their tax levy caps. Here's NYSUT Fact Sheet on the report cards.

State senators meet with union members on revenue crisis
"When cuts happened midyear this year, my school hallways were filled with crying students, teachers and administrators alike," said Rochester TA member Tom Rossiter, recently chopped in yet another round of layoffs crushing the city schools. "The loss was real, the loss was visible, and the loss was devastating." Rossiter and PSC member Marie-Michelle Strah, laid off adjunct at John Jay College, were among the union members who met with a couple dozen senators and staff to discuss the need for taxes on the wealthiest New Yorkers to increase state revenue. Several senators have bills pending to do just that. (Above, Rossiter and Strah testify in the online meeting.)
More news
Chancellor Rosa's four regional task force panels are meeting in June. Each of the four regional groups will have educators recommended by NYSUT, including at least one SRP.
Diverse Take A Look At Teaching panel at UAlbany discusses the importance of having a diverse workforce in education and mental health.
SUNY Chancellor Johnson is reportedly leaving New York for job at The Ohio State University. UUP's Fred Kowal responds.
The governor has signed a law to establish a death benefit for families of frontline workers who die of COVID-19.
Here's SED's updated FAQ on graduation/Regents exams.
New York's Census numbers are WAY behind the usual rate of participation and most other states. Go to NYSUT Counts 2020 to help boost participation.
New re-usable NYSUT masks are available from NYSUT.org/gear.
Go to the revamped NYSUT.org/coronavirus for places to share your stories, find related fact sheets and more. Use #NYSUTStrong to share your stories.
Join @nysutEVP Jolene DiBrango and author, NYSUT local President Amber Chandler on Twitter for our #NYSUTchat at 7 p.m. Sunday to discuss incorporating social emotional learning into instruction so students can learn to manage their emotions, set goals, build relationships and make good decisions.
Save the Date: COVID-19, CARES Act and Your Finances, a webinar series from NYSUT Member Benefits and Stacey Braun Associates, Inc., begins June 9. Topics include mortgage forbearance rules; credit reporting issues; budgeting/investing; withdrawal loans from retirement plans; unemployment; and student loans.
Check us out on Facebook and Twitter and Instagram.