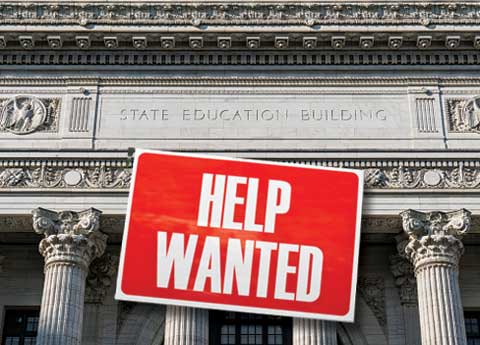 Change is in the air at SED
At the same meeting where Commissioner MaryEllen Elia announced she will step down in August, the Regents talked about changing graduation requirements. NYSUT is prepared to ensure members' interests are represented as the Regents proceed to replace the commissioner and address the requirements.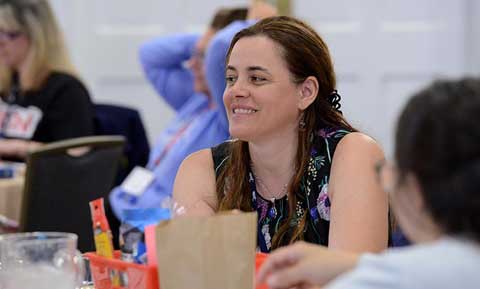 Hello muddah, hello faddah ...
Eight-thirty in the morning in the middle of July and there they were — more than 100 teachers and education professionals representing almost 20 local unions — hard at work. They came to Saratoga Springs for a week, not to drink the waters or bet on horses, but to hone their leadership and communication skills as part of NYSUT's weeklong Local Action Project. (Above, Elisabeth Lorentzsen, LAP coordinator for the Lowville Teachers Association.)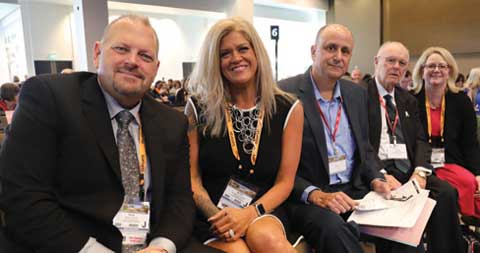 Chetney joins TRS board
Baldwinsville TA President Beth Chetney was appointed this week to fill the teacher-member vacancy on the state Teachers' Retirement System board. The vacancy was created when Jordan-Elbridge TA's Paul Farfaglia retired last month. Chetney has been endorsed by NYSUT for election to the TRS board in November. (Above, l-r, TRS teacher members Ron Gross, Chetney, Farfaglia, retiree David Keefe and Sheila Buck at the NYSUT RA 2019.)
More news
Check us out on Facebook and Twitter.